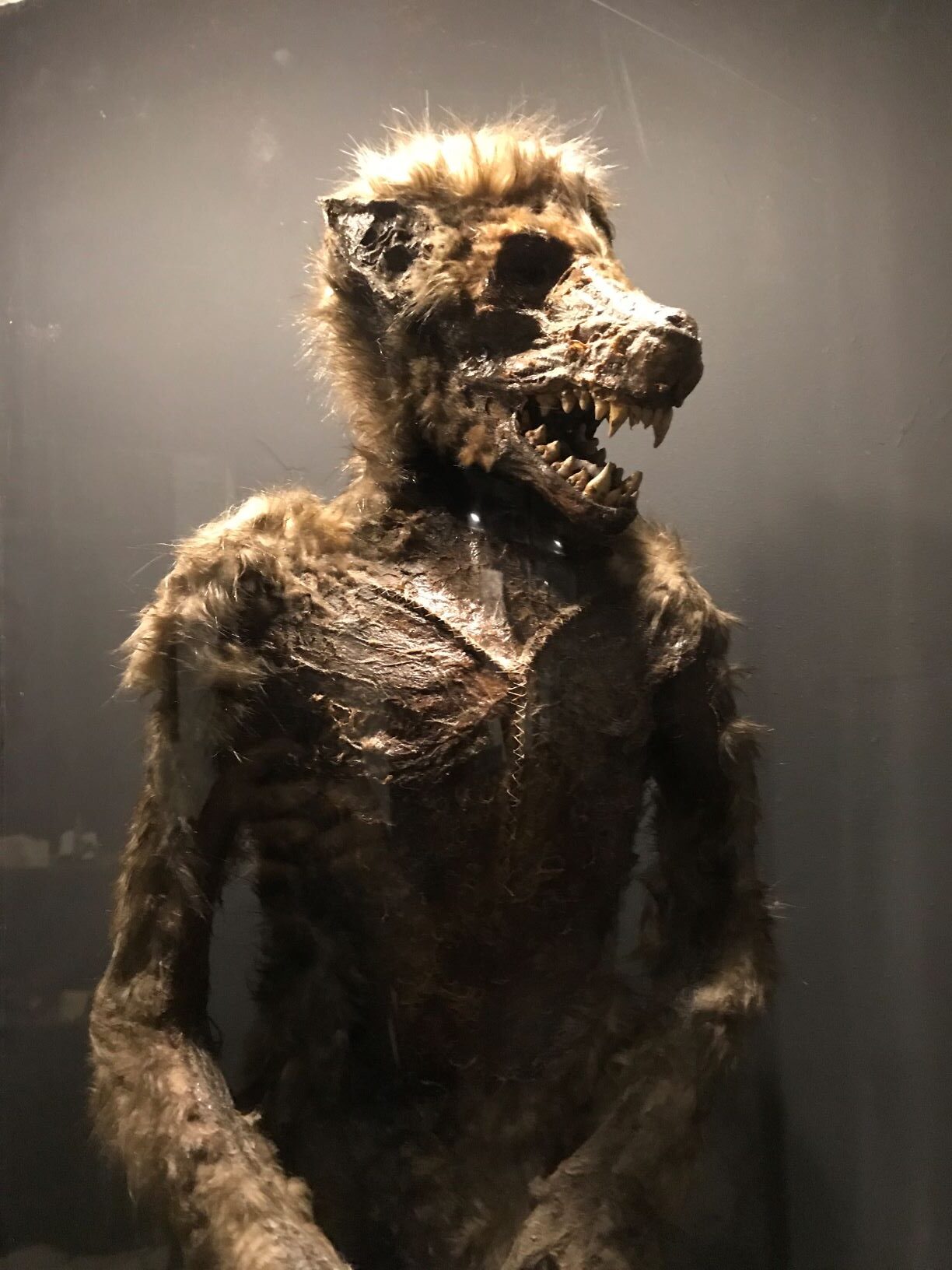 Werewolves, witches and unexplainable events – welcome to the weird Museum Obscurum in Nykøbing Falster!
Werewolves, witches and unexplainable events – it is truly a different type of museum you can find in Museum Obscurum in Nykøbing Falster!
 If you think a museum visit is boring, then you have clearly never been in Museum Obscurum. Here you can learn about superstitions, unexplained events and see strange collections.
For example, have you ever seen a stuffed werewolf? I bet not!
– Well, they have one here. 
 I am not sure if it's real, and how do you test that anyway? :o)
You can also see tarot cards, children's skulls with unreal growths and drawings of "aliens".
You will become wiser about superstition, and at the same time you get a good laugh and a little chill down the spine.
The museum is a "curiosity cabinet" – which means a collection of strange objects, both natural and human made.
Such as the play "the spirits in the glass", stuffed fish, skulls of monkeys and a saber tiger. And you can also find a samurai armor and shamanic sticks.
Interesting but also a bit scary! Plus an entertaining way to get a little wiser.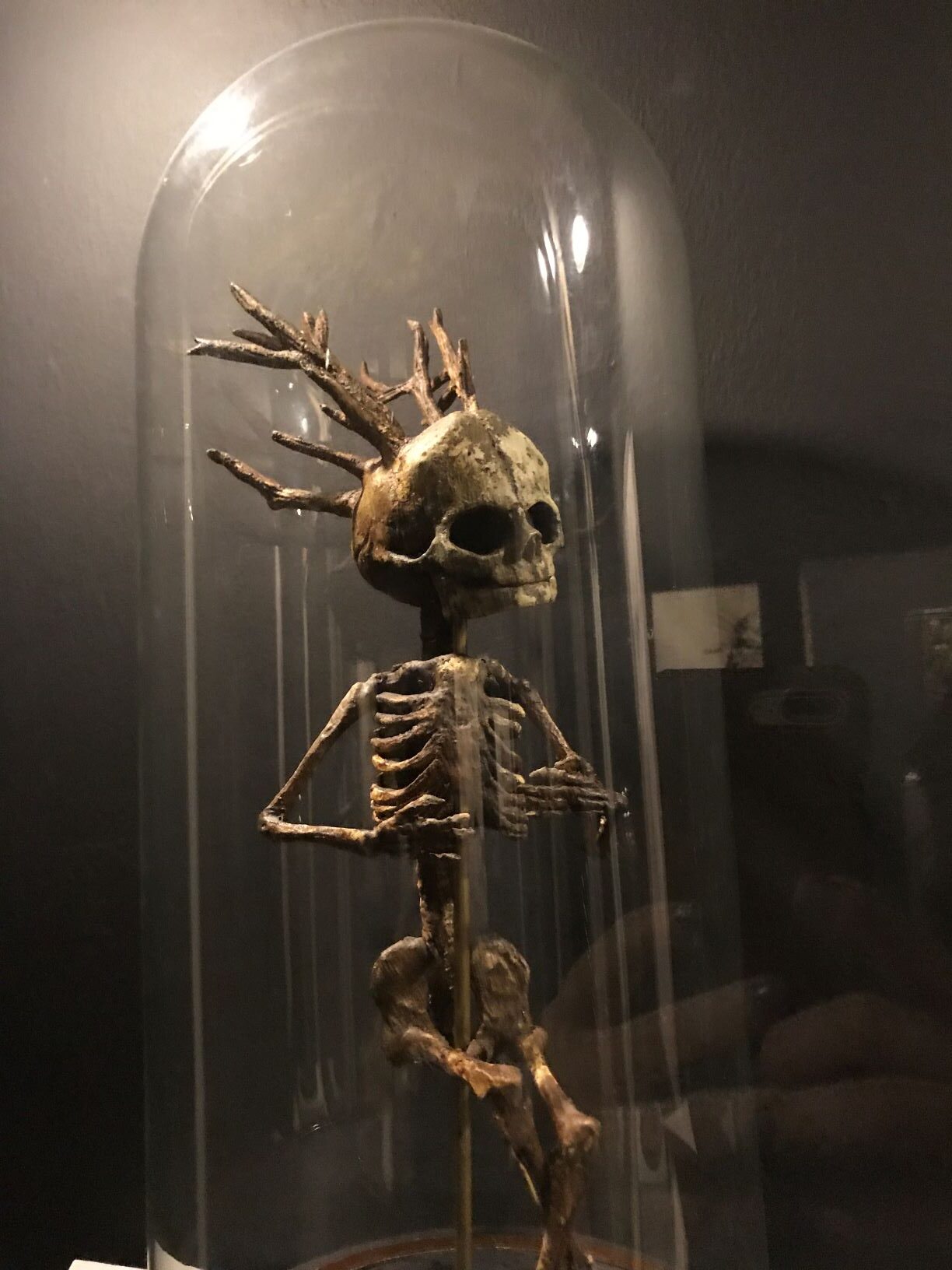 The wood childs weird cranium. Museum Obscurum Nykøbing Falster.
They kill vampires in the museum
I participated in one of their entertaining guided tours about vampires and werewolves.
The guide told scary tales of horror. We heard how the history of werewolves and vampires originated. And how to kill a vampire, in case you ever meet one… 
We also heard about the last witch in Denmark who was burned at the stake. She lived on Falster, and that is truly a gruesome story.
You can easily spend an entertaining hour or two at the museum on your own, and it is both for children and adults.
You can read more about Museum Obscurum on their webpage – if you dare! 
The opening hours you can find here.
P. S. Nykøbing tourist information and the Old Grocer's Shop are placed in the same building in the middle of Nykøbing Falster.